News: Changes On JAMB CBT Exam You Need To Know
There are few important changes in JAMB CBT candidates should know. If you are participating in the UTME for the first time this year, it is important you take note of these changes.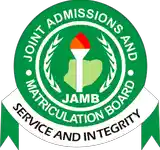 Click to open high quality image >>
For the sake of clarity, we wish to point out these new important changes and provide explanations where necessary so that you will be properly guided.
Changes On JAMB CBT Exam You Need To Know
JAMB CBT Exam Duration (Time) Has been Reduced from 3 Hours to 2 Hours: The time candidates have to answer the exam questions have been reduced from the 3 hours that it used to be to 2 hours.
This simply means that candidates will have to work on how fast they can answer JAMB CBT exam questions. There are JAMB CBT softwares you can use to practice JAMB CBT questions and with constant practice, candidates will be able to increase their pace of answering questions and be able to do well during the actual JAMB CBT exam.
Number of Exam Questions Have Been Reduced: Before now, JAMB CBT examination usually comprises 100 questions for Use of English and 50 questions each for the other three subjects a candidate is expected to sit for bringing the total number of questions to 250. However, JAMB has disclosed that there will be a change
Questions on Use of English will be reduced to 60 while for the other remaining subjects, the questions will be reduced to 40 questions each. This will bring the total number of questions a candidate is expected to answer to 180.
You may like to join our JAMB WhatsApp Group for more JAMB Updates CLICK HERE
Have Something Interesting/Informative you want us to Post on Perfectloaded? Send to Email us: perfectloaded@gmail.com
Categories:
News
br