News: Sanusi u can remove but I no the truth
The Muhammadu Sanusi Lamido and Governor Ganduje saga may have come and gone, but something tells me we probably have not heard the last of it. As we speak, Sanusi Lamido is already in Lagos, inside the comfort of his magnificent home with his family. And Ganduje? He's still basking in the euphoria of his humiliation of the former Emir, a man whom he had been having a running battle with for a while now.
It is no longer news that Governor Gandjue and the dethroned Emir were never quite the best of friends. Pictures have surfaced online showing Ganduje (when he was deputy governor of Kano state) seated on the floor beside the former Emir Sanusi who was elegantly seated on a royal double seater chair with Kwankwaso. And from the look on his face in that picture, he didn't like the idea one bit. It has been said in some quarters that that the incredibly intelligent Sanusi has never hidden his impatience for public office holders who are not exactly as pro-active and as articulate as they should be. And, sincerely, Governor Ganduje is not one to match Sanusi in terms of intellectual capabilities. To put the icing on the cake, Sanusi chose not to support Ganduje for a second term in office as governor of Kano state. As a matter of fact, the Emir's body language suggested he favoured PDP candidate, Kwankwaso, a man he considered more eminently qualified and better placed for the job. And from this point, the battle line was drawn. While Ganduje continued his match towards the government house for 2nd term, Sanusi continued to take on the state government and even the federal, picking holes in their policies and reminding them everyday of the level of poverty in the land and the unthinkable degree of suffering people are going through. At every given opportunity, Sanusi reminded them how they have failed their people as northern leaders. They didn't like this. Ganduje especially did not find it the least amusing. But he waited for the right time to strike. With the backing of the presidency (of course they continue to deny it) Ganduje struck a deadly blow that swept the former Emir out of his breath-taking palace like an enraged Tsunami. And the rest, like they say, is history.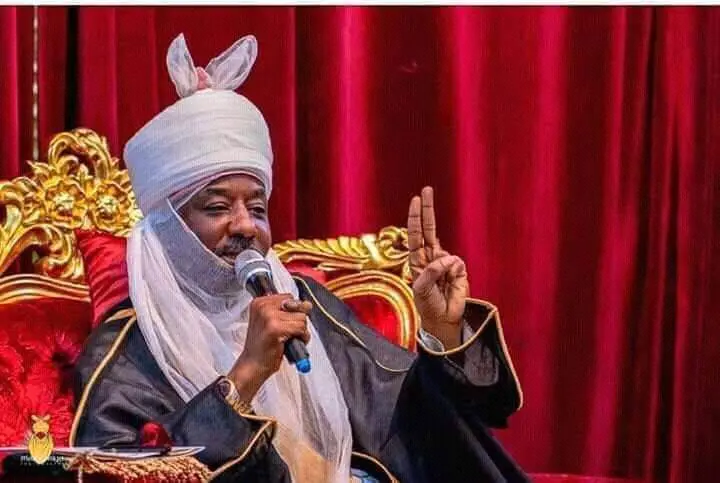 But the war appears to be over. At least for now. Like the dethroned Sanusi said, "I have moved on, I have put everything beside me and it's time to move on." Sanusi may be out of the palace now, but you can be sure he won't stop talking about the ills of the society. He won't stop reminding the northern leaders of their negligence and insensitivity to the plight of the northern child. He won't stop any of these because, if truth be told, he is an activist by nature. Before he became an Emir, he was first an activist. Perhaps this is why many have said he couldn't possibly succeed being an Emir and an activist at the same time. It is considered untraditional and unconventional to wear an Emir's regalia and be criticizing the government in power. So, he is better off being an activist. And just like he said to Ganduje, "you can only suspend me from office, you cannot suspend the truth," you can be sure of one thing, Muhammadu Sanusi II won't stop talking. For as long as he can still breath, he will not stop speaking the truth.
Have Something Interesting/Informative you want us to Post on Perfectloaded? Send to Email us: perfectloaded@gmail.com
Categories:
News
br